Labuan Bajo

to Ruteng
Date:
10-10-2014
Time:

08:05 h

Σ Time:
242:55 h
Distance:

129 km

Σ km:
4875 km
Temp:
20/44 °C
Up:
3283 m!
Σ Up:
59756 m
Down:
2162 m
Calories:
3806 kcal
Σ kcal:
113812 kcal
Conditions:
The long feared 3000+ meter of climbs day. Roads mostly perfect and new tarred, but some section broken. Temperatures high in the afternoon. Climbs not too steep. Some windy parts.
Alarm got off at 4:45am for an early start into a supposed to be long cycling day. Breakfast at 5:45 and on the road at 6am. Once out of Labuan Bajo, we spent all day on the Trans Flores Hwy, a mostly good paved and narrow road winding itself through the central mountainous region. The climbs were almost evenly spread between the morning section and after lunch. However, the temperature met its high after noon, with 44°C and no shade available with the sun in its zenith. It was a very scenic ride along the mountain ridges. Slow uphills followed by fast descends. However, there was a negative change in the attitude of some of the Indonesian people. We got the first rocks thrown on us by young kids and bad English expressions yelled at us. Furthermore begging for money and pens is everywhere. However these are exceptions, the friendly 'Hellos' still a majority. In Ruteng we were immediately surrounded by scholars, who collected signatures from foreigners in their notepads. So we had an autograph session, at the door steps to our hotel and later on we were accompanied into town by youngsters. They approached us from all sides, wanting to shake hands and ask for our names and country. In most cases they only seem to know 2 to 3 English phrases and don't seem to be interested in the answers and cannot answer simple questions.
Only 2 more riding days, before we leave Flores in Ende and fly out to Kupang to continue in Timor.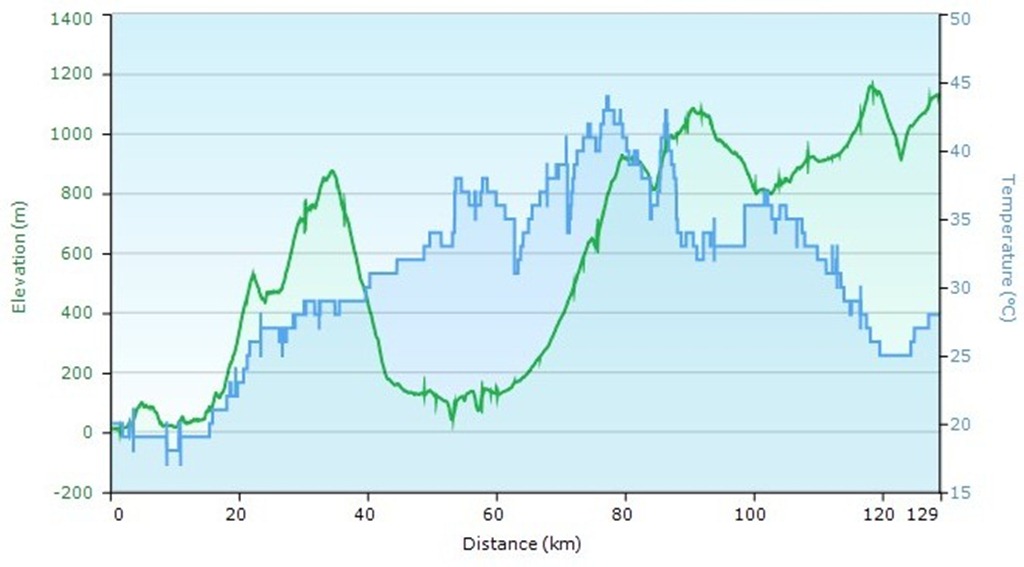 Tweet ##transoceania