Orbost

to Delegate
Date:
12-13-2014
Time:
06:18 h
Σ Time:
489:10 h
Distance:
123 km
Σ km:
10374 km
Temp:
5/27°C
Up:
1882 m
Σ Up:
86939 m
Down:
1135 m
Calories:
1790 kcal
Σ kcal:
220719 kcal
Conditions:
Very scenic ride through the fern and eucalyptus forest. Only 13 cars and 4 motor cycles all day on the road. 20 km of gravel.
I must have left my climbing legs in Indonesia. It wasn't an easy day, after 8 weeks of almost no climbs in Australia and more than 10000km done so far. However the route through a green forest, with almost no traffic, was so peace- and beautiful. Although a huge part of the forest was recently destroyed by an immense fire, it was already shining in 50 shades of green.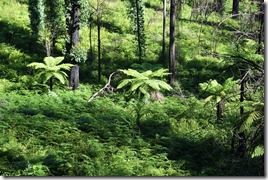 Huge tree-ferns, giant eucalyptus trees and lower plants competed in who can produce more shades of green, like the tea plantations on Indonesia. The climbs were very gradual and with only 17 motorized vehicles passing us all day, it allowed a very relaxed cycling. The road was a 115 km roller-coaster, which means countless corners and curves, as well as ups and downs. The weather was fantastic. It started cold in the morning, but clear skies indicated that the sun will heat up the air quickly, allowing to ride short sleeved for the first time in weeks. Shortly before reaching delegate we crossed state boundaries from Victoria to New South Wales (NSW).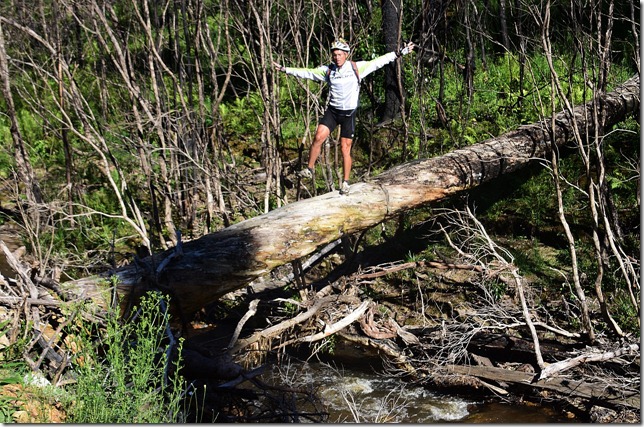 Delegate is a very small town. There was only one store open this Saturday afternoon to buy food and drinks. The camp ground is an unmanaged public camping space along the Snowy River. Lush green, but myriads of annoying flies. Tonight we will sleep with the sound of the running waters and the songs of the frogs instead of the engines of passing cars, passing by the former camps located next to the highway.
Tomorrow will be another long day, with 135km and 1750m up. The 5 remaining days to Sydney will by no means be a 'Walk in the Park'!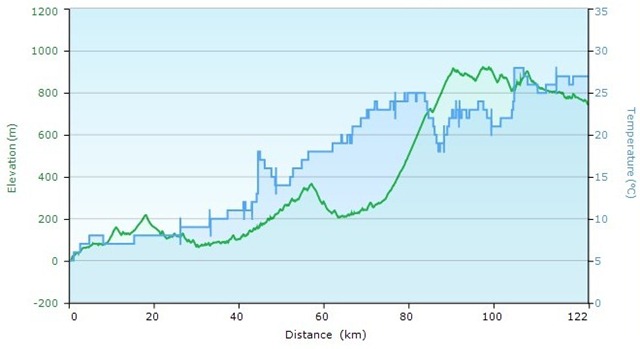 Tweet ##transoceania