Ubud

to Senggigi (Lombok)
Date:
02-10-2014
Time:

02:56 h

Σ Time:
194:20 h
Distance:
70 km
Σ km:
4229 km
Temp:
10/36 °C
Up:
300 m
Σ Up:
52038 m
Down:
454 m
Calories:
1363 kcal
Σ kcal:
100196 kcal
Conditions:
Easy cycling. Short stage to the ferry port, and an easy continuation on Lombok, along the coast. Roads are good, narrow but still divided by a line.
I was asked to 'sweep' the group onto the ferry, this day, to allow the TdA staff to organize the ferry boarding of the vans. I am usually anyhow at the tail of the cycling group or behind the sweep, after my first photo stop, thus it didn't make a difference to me.
It was less than 20 km from Ubud to the port. A nice downhill leaving the rice terraces behind. A few more temples and lots of big statues were seaming the roads. Ferry boarding was quick and easy and the ride to Lombok not too long. On arrival in Lombok the 'Hello Mister' and friendly faces were back again, compared to Bali, where we were hardly recognized. It wasn't long that I saw a mosque on the other bank of a river, so I decided leave the main road and cross over a bridge. I local man was immediately alerted, indicating to me in voice and gestures that I was taking a wrong turn. 'Tida apapa' (no worries) I replied, "I only take a photo and will be back on the right track" and he was happy to see me return after a few minutes. That must also have been the time when the van and the afternoon sweep passed me. Shortly after I heard drum music from a near village. I quickly turned around into a dirt road and saw that boys were using any kind of plastic canisters as instruments. So I got closer and stopped, getting my camera and GoPro ready. The boys stopped their playing and came towards me, as usual. Big smiles, photo session and a few words later I had them perform their drumming for me. The girls here are more shy, they ran away and hide, when I stop. Maybe I should shave again to look less scary. A had a third stop at a plastic recycling facility. Yes, it is not a joke, they do some recycling. Women are sorting the bottles from big sacks by color, then they are carried over to a mill, being washed and shreddered. The fine grained granulate is said to be shipped to Australia – probably to make fleece shirts or alike. I arrived at the hotel in Senggigi as last. Showered, walked into sunset and had an Italian dinner in a nice beach restaurant. On my way home I decided to check out scuba diving opportunities for the rest day in Senggigi. I was lucky that a PADI dive shop in town was still open, so I was able to charter a dive boat to the Gili islands for the next morning. Before I returned tired to my room. My sleep was short, because of my French friends, who came at 1am to wake me up and drag me into the Senggigi nightlife.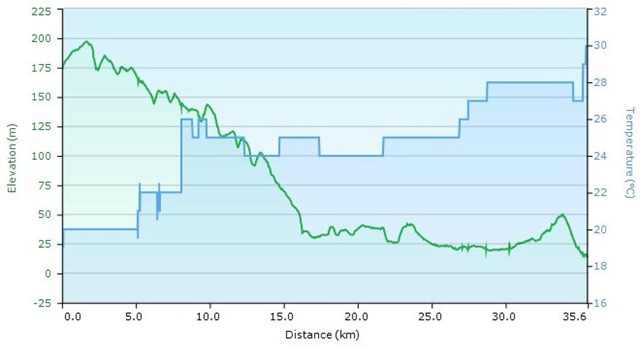 Bali: Ubud to Ferry Port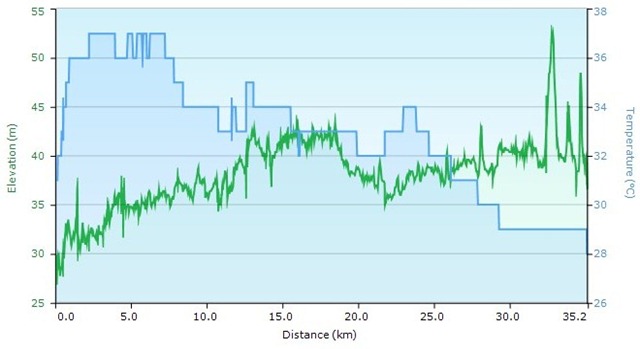 Lombok: Ferry Port to Senggigi
Tweet ##transoceania