In 25 cycling days we covered the distance of 3169 kilometers to travers the Australian continent from north to South.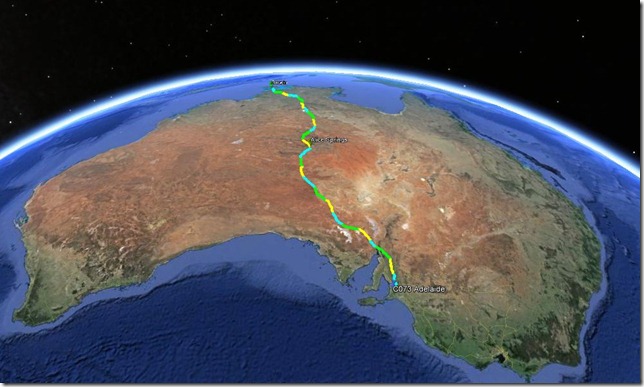 But it is not over yet. Twenty more challenging and exciting days wait for us to ride along the south and east coast of this vast 'island' to finally get us to Sydney.
73 cycling days since starting in Medan on Aug. 18th, with 8714km on the odometers for the full tour riders.
Tweet ##transoceania