The road architects and engineers did a wonderful job to design and layout the road to Bajawa. It is more like an artwork, than civil engineering that the long stretch of tar paints into the scenic landscape. On 25kms it gradually meanders from sea level along a scenic valley, formed by a giant volcano and its satellites to find it way to Bajawa in 1200m altitude. It is a constant up, no intermediate drops into valleys cut by creeks or rivers, no bridges to cross followed by steep re-climbs. Every corner of the numberless switchbacks revealing a fantastic view – back to the ocean in the south, the giant volcano to the east or the mountains to the west. What a treat, even after a long day in the saddle. Enjoy- and unforgettable. We are soon going to miss the diversity of the Indonesian landscapes!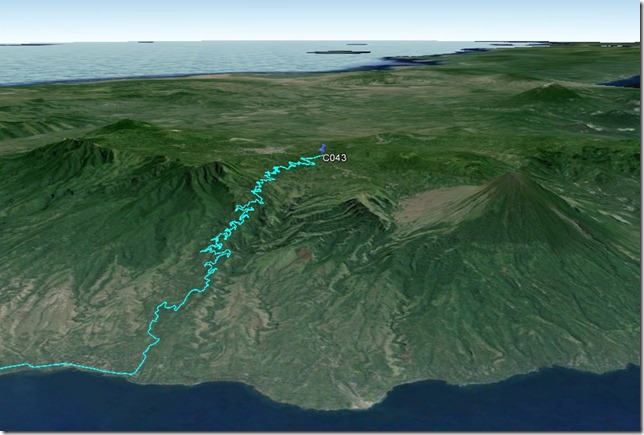 3D areal view of the road meandering up the hill to Bajawa at 1200m.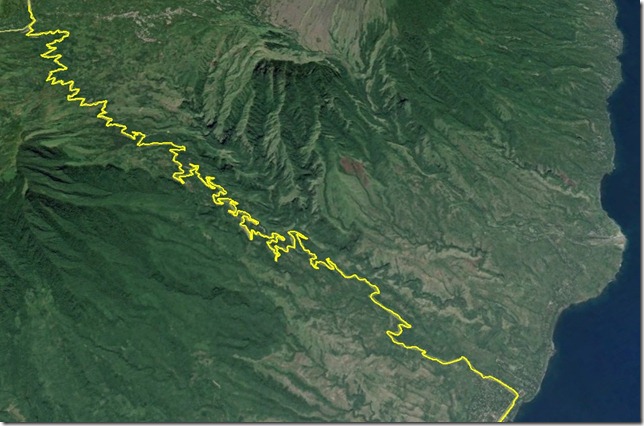 Birds view of the road builders artwork.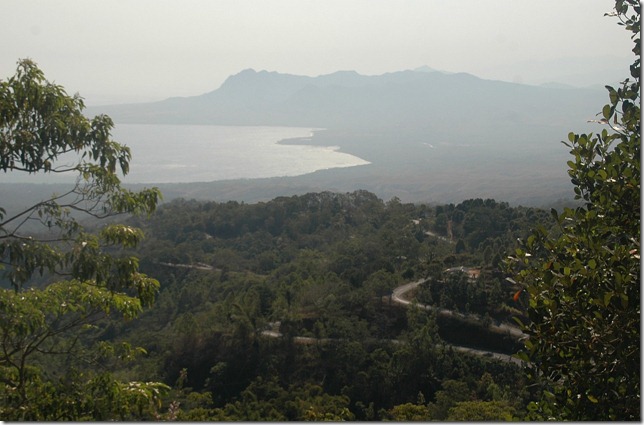 Like a giant snake crawling through the dense forest, the roads finds its way up.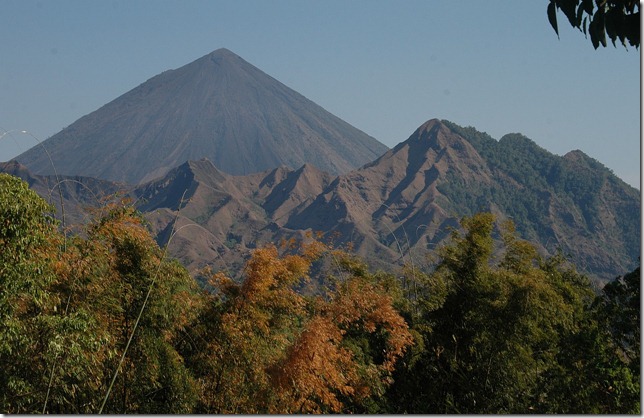 revealing fantastic views in the afternoon light of the sinking sun.
Who volunteers to count the switchbacks and corners?
Tweet ##transoceania